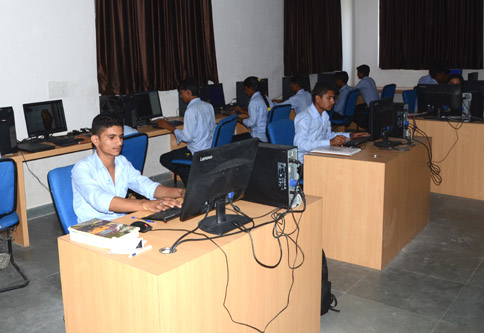 The department of Computer Science was established in 2017 and since then, it is keeping its standards high in pace with growing technologies. There are various landmarks established by the department in providing skilled technocrats to the industry; and the society.
Faculty
The department has well qualified; experienced and innovative faculty members who always strive to update their knowledge and disseminate it in turn. Presently five faculty members and one programmer are working in the department.
Laboratories
The department has well equipped labs equipped with latest technology hardware and software. Recently all labs have been connected with broadband to give internet facilities to the students. The important labs are:
Projects & Seminars
The students are motivated and involved in making various projects in different Open Source, Microsoft and Sun Microsystems technologies. Students also undergo practical training in summer vacations in companies like Secure meters, HZL, Advaiya, Fusion, Nagarro, Econnect etc. Various workshops and seminars are conducted by the department. The highly skilled industrial experts make students understand about various industry trends like Industrial Approach of Software Engineering, Oracle, and Animation etc.
Result
Each year our students are bringing laurels to college by getting top positions in Board examinations conducted by BTER, Jodhpur of Rajasthan.

Placements provide the students and different colleges to get directly into the organization. During this process, we train our students,
US Ostwal Institute Of Technology And Science
Toll Plaza , N.H. 76 , Udaipur Road Mangalwad
Distt. Chittorgarh 312024 (Raj).
Contact No.: +91-9116618994, +91-7340010512